Google Cardboard
A magical experience at your fingertips
Are you ready for an amazing experience that you have known so far only from futuristic movies and science fiction books? Personalized Smartbox VR cardboard inspired by Google Cardboard glasses will take the promotion of your products to a completely different level. Thanks to them, you will present yourself to the client from the best side - regardless of whether you want to promote a food product, a car brand or the charms of the region where you live.
Without a doubt, virtual reality begins to catch up with our imaginations, and the line between what is real and virtual begins to blur. Thanks to technology, we are able to generate photorealistic images that take us to a completely different dimension. Most importantly, virtual reality is no longer a field available only to a select few. We have come to the point where breathtaking experiences are at the fingertips of almost everyone interested in the subject. All this, among others. thanks to the Smartbox virtual reality glasses. They were created under the influence of Google Cardboard glasses. Our design is distinguished by the way of folding. Like Google Cardboard, the Smartbox designs are proprietary and legally protected.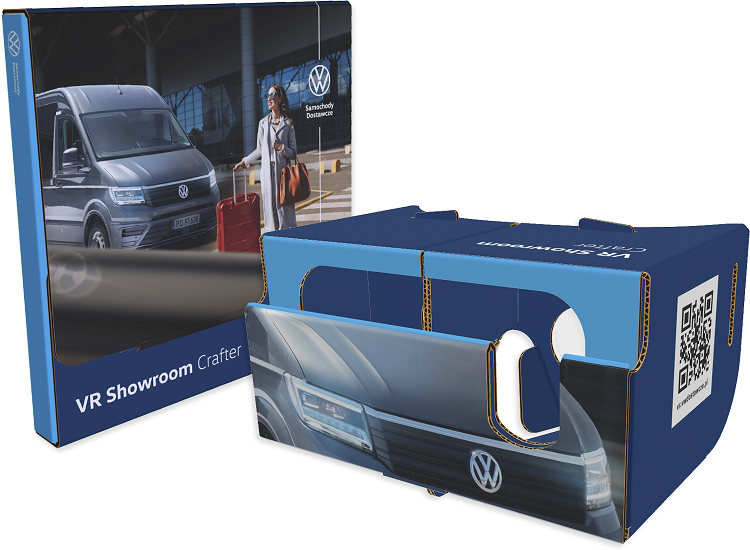 How it's working?
Thanks to Smartbox or Google Cardboard glasses, we can move to a completely different world. Virtual reality allows you to create an artificial image of objects or space. The virtual world is built using computer generated 3D images that are presented separately to the left and right eyes with a gentle shift. Our brain consists of them in a three-dimensional image. To make this possible and the created image to look realistic, we should cut off all external stimuli or limit them to a large extent. This is possible thanks to virtual helmets or just goggles, which became the prototype of virtual reality glasses such as Smartbox VR or Google Cardboard. In the Smartbox, we use biconvex adjustable acrylic lenses with a diameter of 30 mm and a focal length of 56 mm. They will successfully adapt to the individual eye spacing or vision defects of each user.
From fighter pilots to entrepreneurs
We have already got used to the concept of virtual reality a bit. For several years now, it has been on the lips of people active in industry and business. This is where its greatest potential and unlimited application possibilities lie. Virtual reality technology is constantly developed and improved not only because it gives spectacular visual effects, but above all it is associated with measurable benefits for entrepreneurs. It is similar with the use of Smartbox or Google Cardboard glasses. When virtual reality in the world of technology was taking its first steps, we followed its development with bated breath on examples of fighter pilots who used special goggles to board flight simulators. Today, virtual reality glasses are of interest not only to people operating in the aviation and defense industries. They are of great interest to entrepreneurs who see their enormous potential.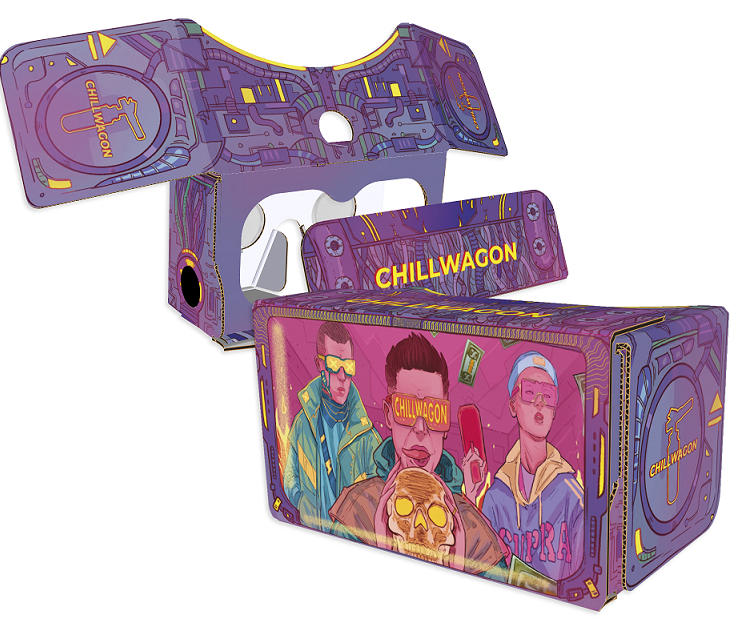 For gourmands and sightseeing fans
Smartbox glasses inspired by Google Cardboard are a great way to promote your product. We have implemented projects for private entrepreneurs and entire regions operating in various industries - from sweets, through construction, to virtual tours of Lower Silesia or Koszalin. Without leaving the house, the customer has a chance to see the product we offer, and the attractive and modern virtual message makes him want to reach for it in reality. Importantly, the presentation procedure is not yet treated as an intrusive advertisement. On the contrary - virtual reality glasses such as Smartbox or Google Cardboard not only sell the product, but most of all, using them is associated with good fun and new, interesting sensations for the senses.