Branded Cardboard
Fun that is completely absorbing
Have you ever heard about immersiveness? It is the process of immersing or absorbing a person into a virtual reality. This is when the so-called "sensory immersion" occurs. Sounds futuristic? Perhaps, although immersion is an element of the present. Unusual sensations are at your fingertips, for example thanks to Smartbox glasses hidden in branded VR cardboard.
How they see you, that's how they perceive you. Therefore, if you deal with advertising, you must be aware that not only the content of the information is important, but also, and perhaps even above all, an attractive form of communication. It is it that makes the promoted product considered attractive and desirable by the potential client. If you want to follow the current trends in advertising and communicate with customers using the latest technologies, it is worth getting interested in an interesting advertising gadget - Smartbox glasses in branded cardboard.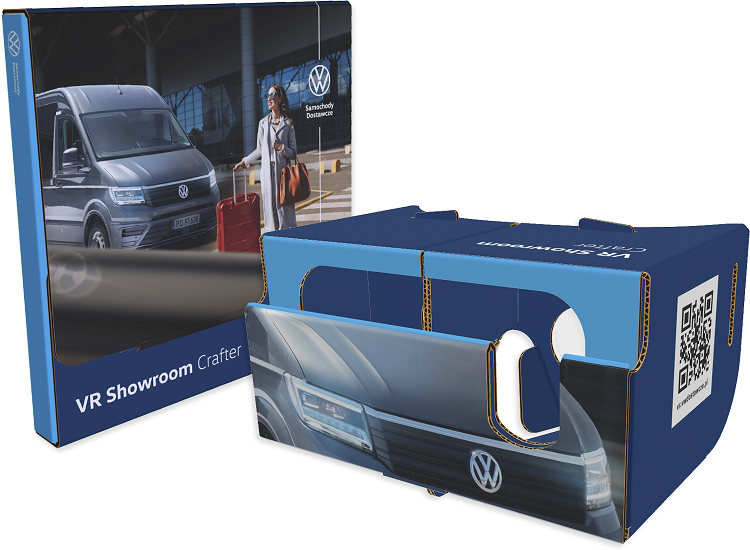 Branded cardboard - power hidden in a box
We produce Google Cardboard glasses and branded VR cardboard that will take your client to the world of virtual reality. Regardless of the industry in which you operate, an attractive message is the key to achieving commercial and financial success. Virtual reality after industry begins to win the business environment. In line with the latest trends, stand out and be noticed! Interactive tours in virtual reality are possible thanks to branded VR cardboard. Depending on your needs and preferences, we offer four options of Smarbox VR glasses:
Smartbox VR Pocket

While maintaining functionality, it tempts with its price. Its great advantage is direct access to the phone, which is inserted into the branded VR cardboard from the top. This solution is useful primarily in the case of AR projects, i.e. augmented reality. The glasses have an optional cutout for the view through the phone's camera.

Smartbox VR Ultra

It is an improved and lighter version of its predecessor. It has lenses with higher magnification, thanks to which we gain a greater sense of immersion, i.e. soaking into the virtual world.

Smartbox CG Pro

Unique glasses inspired by Google Cartboard v2. They do not require assembly, they are immediately ready for use. They guarantee a great sense of immersion thanks to the largest lens enlargement in our offer.

Smartbox VR Easy

This is the most budget version of the virtual reality glasses available on the market. They are small and easy to fold. The feeling of immersion is provided by high magnification lenses.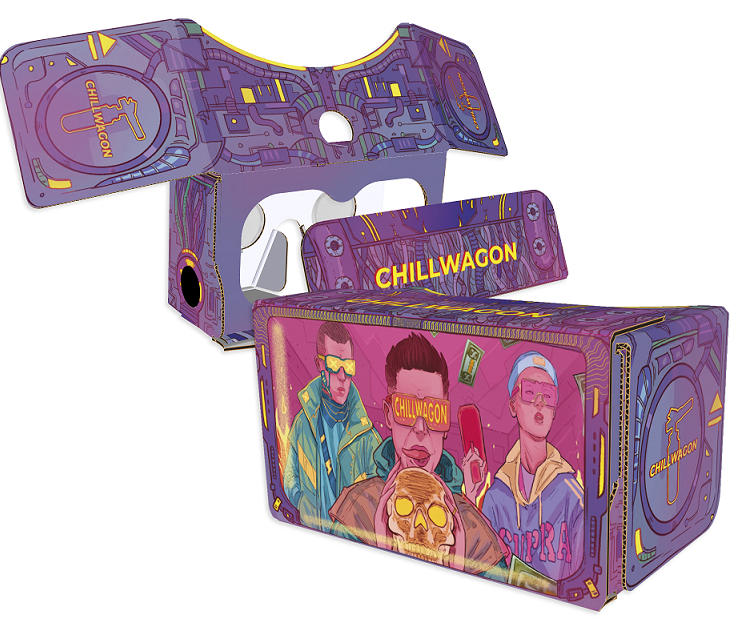 Share the pleasure
Branded VR cardboard is a whole range of possibilities. Each of them is personalized and visually adapted to the needs of your industry. Thanks to its aesthetic form, it is an extremely visually attractive advertising gadget that your client will certainly want to try. Smartbox glasses will take him into the world of virtual reality and present the product with which you want to conquer the market in a unique and innovative way. Regardless of whether you operate in the gastronomy, interior design or automotive industry, you have a chance to charm your client and make sure that branded VR cardboard will not part with it for a long time. People are eager to share news with friends, family and friends, so you can be sure that glasses with your company's logo will take off to the world.
Guarantee of quality and unique experiences
Branded VR cardboard is a gadget that pleases beyond divisions - regardless of gender or age group. It is a guarantee of fun, because in the Google Play and iStore stores there are hundreds of applications in the virtual reality environment. Thanks to this, you can be sure that the Smartbox glasses will not be just a temporary infatuation and a disposable toy. The experience of immmerality draws you in and it is difficult not to succumb to it. Our glasses are manufactured in Poland, thanks to which we can supervise and constantly improve the production process and ensure the highest quality of the product. Your customers will surely be eager to use branded VR cardboard, but we have no doubt that you will also succumb to their charm and smashing fun during a trip into virtual reality.